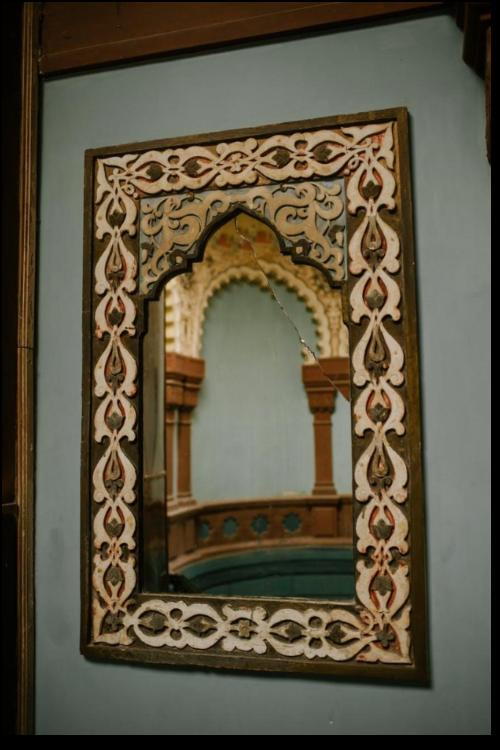 Rafah Alsabea
For centuries, therapists have looked at patterns within the family from different points of view, whether it be traditions, culture, religion, or even the geographical location between Western and Eastern societies. The difference between Western and Eastern society is most prevalent and studied, and considered to be completely different from each other. However, as the world is changing these differences are becoming less and less prevalent. Countries all over the world, are developing a sense of diversity and moving towards change. Through research, "It is predicted that most societies will be more diverse in the 21st century" (Gibson & Mitchell, 2004).
There has been a rise of the acceptance of family therapy in non-Western societies. However, in third-world countries, there is little influence on the field of psychotherapy which leads to speculations. These can be religious differences. For example, research conducted by Rogers-Sirin et al.(2017) found that religious people in Turkey have negative attitudes about seeking therapy. However, these attitudes stem from the incompatibility between cultural values there and those that are stemmed in therapy (Rogers-Sirin et al., 2017). Family therapy is gaining a better reputation around the world, as therapists are becoming more adaptive to the different cultures they work with (Rogers-Sirin et al., 2017).
As different beliefs are developing, the role of the family therapist changes over time. The constant change of family systems around the world has captured the attention of scholars. One of the factors that have led to this change is the COVID-19 pandemic. Researchers observed that during COVID, there was a wave of family issues that arose from the external stressor such as financial, emotional, and physical stress (Tyagi et al., 2020). This leads to a greater need for family therapy, which has emerged in both Western and Eastern societies.
Other factors that have led to the emergence of family therapists are the technological progress occurring and immigration, which continues to be a major influence. This has created interdependence between families and intermarriage between cultures. In Therburn's (2014) research, there was an emphasis on immigrants who migrated from the Middle East to the West and vice versa. Thus, there is an increase of similarities in the pre-modern family, such as the need for family and marital therapy.
Family therapy emerged from different theories in order to raise awareness among family members on improving communication and conflict resolution. Regardless of the number of differences between Western and Eastern family systems. Moreover, it has proved that there is one fact that the family is a complex of relations between members of the system linked to mutual benefits driven by a sense of security.
For this, it is necessary for therapists to adapt multiculturalism and knowledge of shared and socially transmitted ideas and meanings to new generations. This will help therapists observe the way families think, and help them direct their lives accordingly (Sue et al., 2019). It is essential, that while acknowledging the differences individuals from different backgrounds have, therapists adapt a universal model for the most positive outcomes between families. While providing patients with common methods and elements that therapists utilize such as empathy and the contextual model, the treatment process should always be compatible with the culture of the patient and the region the individual is from (Wampold, 2015).
References
Gibson R.L., Mitchell M.H. (2004). Introduction to counseling and guidance. (6th Ed.) Upper Saddle River (NJ): Merrill Prentice Hall.
Rogers-Sirin, L., Yanar, C., Yüksekbaş, D., Senturk, M. I., Sirin, S. (2017). Religiosity, cultural values, and attitudes toward seeking psychological services in Turkey. Journal of Cross-cultural Psychology, 48, 1587-1604
Sue, D. W., Sue, D., Neville, H. A., & Harris, L. (2019). Counseling the culturally diverse: Theory and practice (8th ed.). John Wiley & Sons. www.wiley.com/go/sue/ccd8e
Therborn, G. (2014). Family Systems of the World: Are They Converging? In The Wiley Blackwell Companion to the Sociology of Families (pp. 1-19). current protocols. https://doi.org/10.1002/9781118374085.ch1
Wampold, B. E. (2015). How important are the common factors in psychotherapy? An update. World Psychiatry, 14, 270-277. doi:10.1002/wps.20238
Tyagi, P., Singh, U., & Sharma, R. (2020). Panic shopping in COVID 19 pandemic: A comparative study of eastern and western culture. International Journal of Creative Research Thoughts, 8(8), 44-49.